Rhodesian Ridgebacks are special dogs, I am very interested in the Rhodesian Ridgeback since 1994 and I like to share that with other people. I surf a lot on the Internet, searching for information about these fantastic dogs.
Tumba's Place is the kennelname I like to give to our pups. Pups who will be born out of My Rhodesian Ridgebacks, so they never forget the place they were born. The name is also to honor my first Rhodesian Ridgeback Tumba. He gave me the love for this special race: The Rhodesian Ridgeback.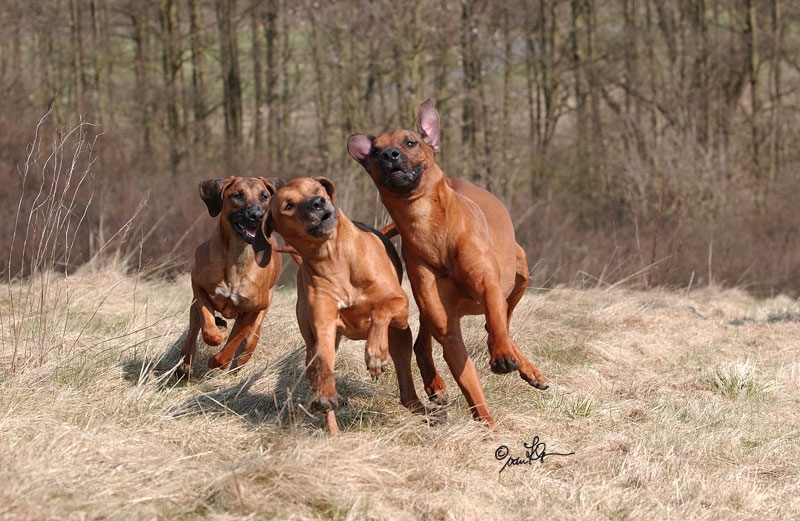 Ashura, Rhaya and Fehed.
this Photo is made by Karin van Klaveren.
Karin, thank you so much.
This Website is a place were people get hopefully a good impression about the Rhodesian Ridgeback. It can be a place were Ridgeback fans can meet and exchange information. Hopefully it will give you a reason to get in touch with me. I would like to hear from you. Have a lot off fun on this site.



Lia Zielman - Harkes